Design as Politics

Tony Fry

Design as Politics confronts the inadequacy of contemporary politics to deal with unsustainability. Current 'solutions' to unsustainability are analysed as utterly insufficient for dealing with the problems but, further than this, the book questions the very ability of democracy to deliver a sustainable future.
Link︎︎︎
Design as an Attitude
Alice Rawsthron
Design as an Attitude explains how design is responding to an age of intense economic, political, and ecological instability. It shows how resourceful designers are using new digital tools to help to tackle the environmental and refugee crises, and to reinvent dysfunctional social services.
Link︎︎︎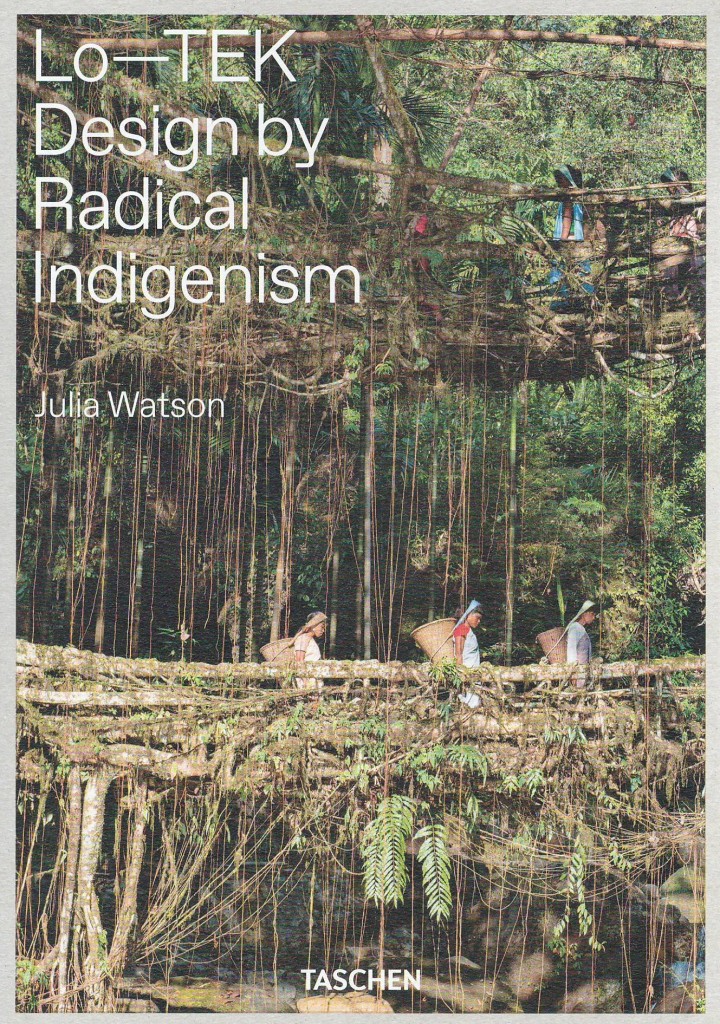 Lo—TEK. Design by Radical Indigenism
Julia Watson
In an era of high-tech and climate extremes, we are drowning in information while starving for wisdom. Enter Lo—TEK, a design movement building on indigenous philosophy and vernacular infrastructure to generate sustainable, resilient, nature-based technology. With a foreword by anthropologist Wade Davis and spanning 18 countries from Peru and the Philippines to Tanzania and Iran, this book explores millennia-old human ingenuity on how to live in symbiosis with nature. Manifesting the disclosure of hidden knowledge, the book's artful Swiss binding showcases an open spine, revealing the construction of the book.
Link︎︎︎
The Politics of Design
Ruben Pater

The Politics of Design explores the cultural and political context of the typography, colours, photography, symbols, and information graphics that we use every day. This book examines cultural contexts and stereotypes with visual examples from around the world. It demonstrates that communication tools are never neutral, and encourages its users to rethink global cultural understanding. Additional works by contemporary artists and designers show that political awareness does not limit creativity, but opens up new explorations for a critical visual culture.
Link︎︎︎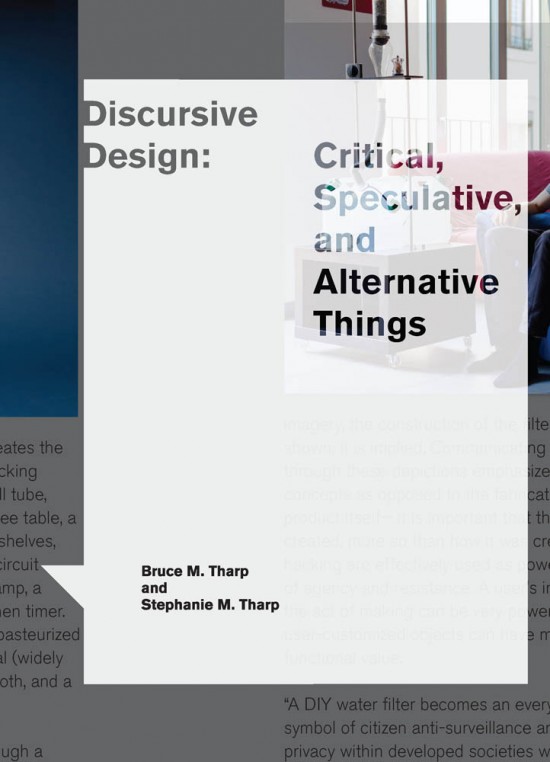 Discursive Design: Critical, Speculative, and Alternative Things
Bruce M. Tharp and Stephanie M. Tharp

Exploring how design can be used for good—prompting self-reflection, igniting the imagination, and effecting positive social change.
Link︎︎︎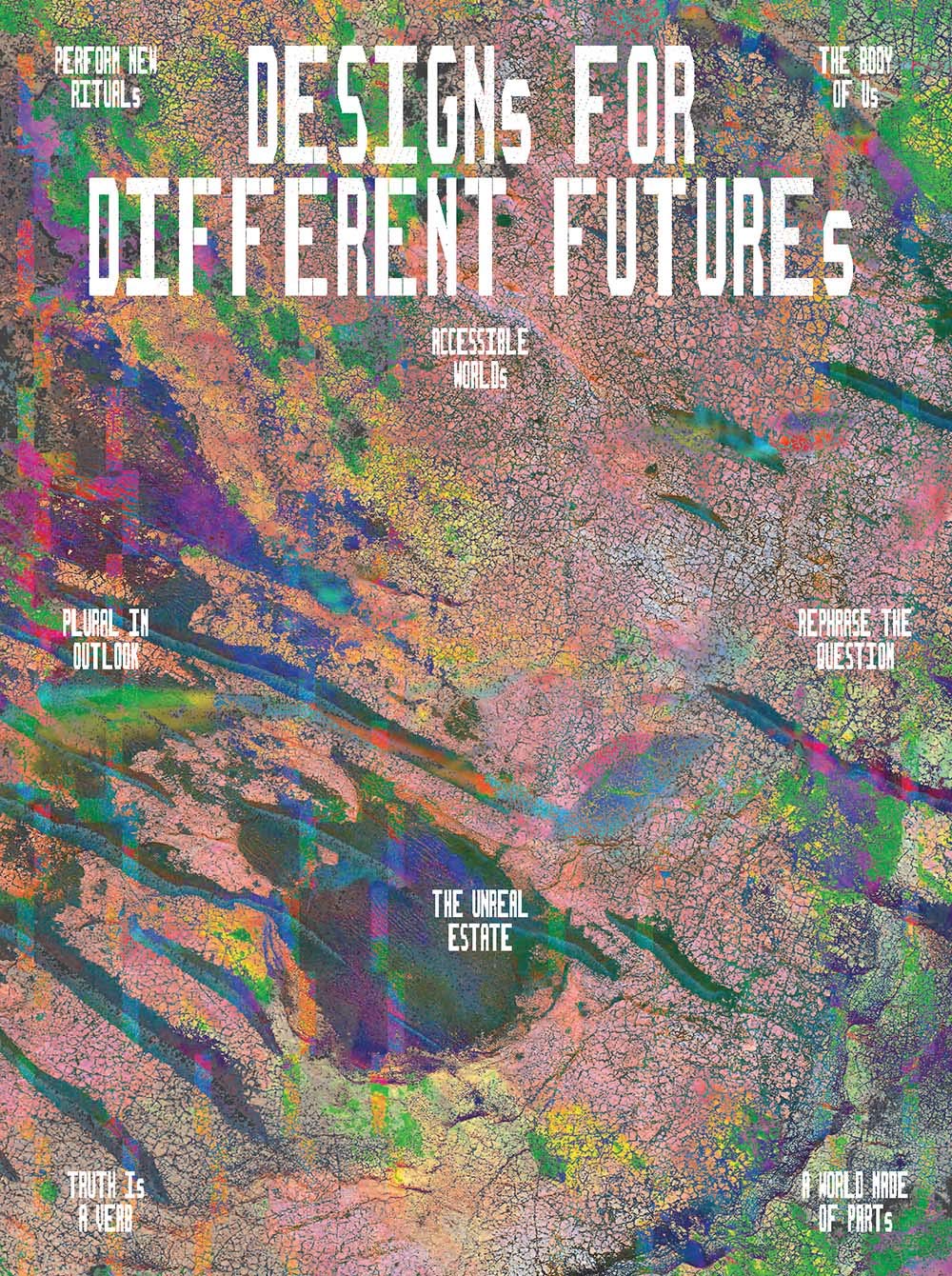 Designs for Different Futures

Kathryn B. Hiesinger, Michelle Millar Fisher, Emmet Byrne, Maite Borjabad López-Pastor, and Zoë Ryan

Designs for Different Futures records the concrete ideas and abstract dreams of designers, artists, academics, and scientists exploring how design might reframe our futures, socially, ethically, and aesthetically. With perspectives ranging from historical visions of the future to the use of biological materials in production processes, this is essential reading for anyone interested in how design might shape the world to come.
Link︎︎︎
︎ Additional article from the book: The Design Imagination by Zoë Ryan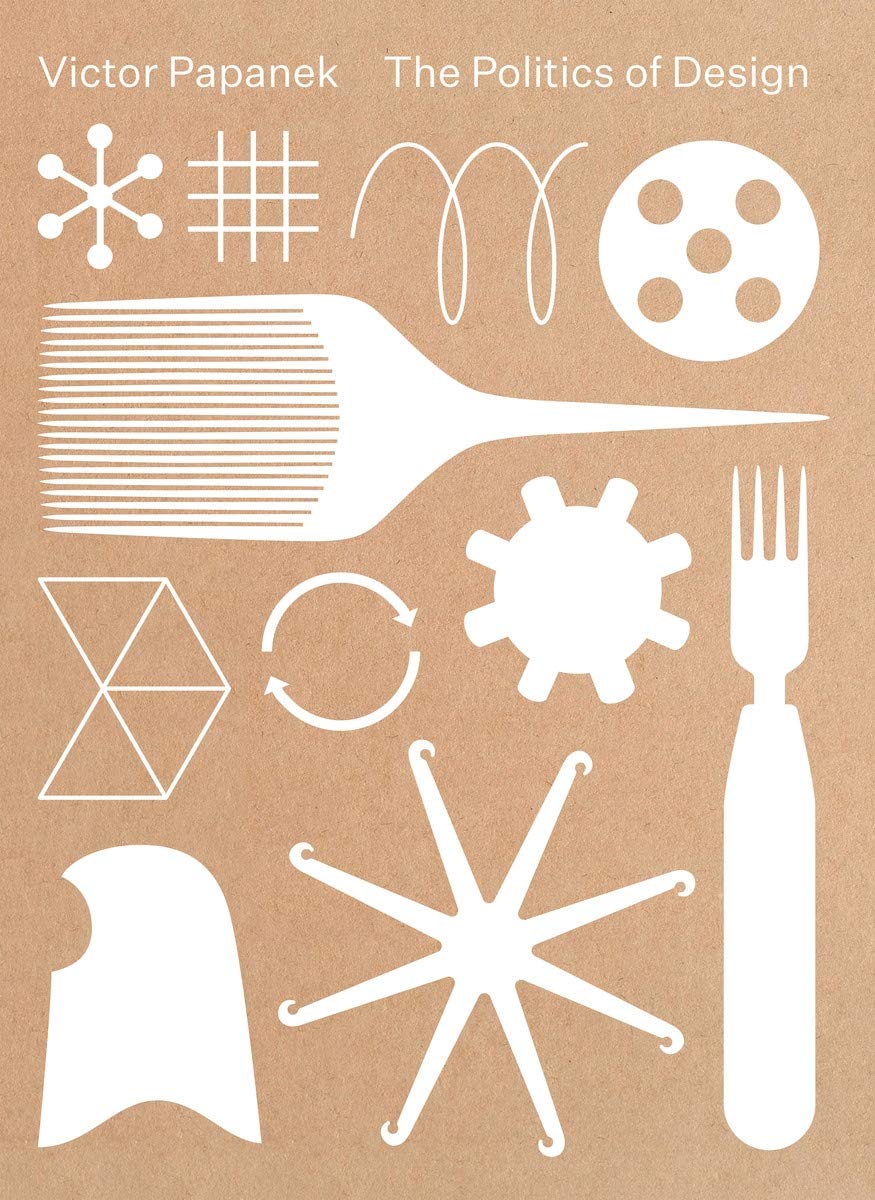 The Politics of Design

Victor Papanek

This book documents countless photographs, artistic works and designs, objects, drawings, letters, and other materials, some of which are published here for the first time. Papanek's close exchange with contemporaries such as Richard Buckminster Fuller, George Nelson, and Marshall McLuhan is also examined. Contemporary work by Tomás Saraceno, Catherine Sarah Young, Gabriel Ann Maher, Thomas Thwaites, and Forensic Architecture, as well as Flui Coletivo and Questtonó, among others, rounds off the publication and demonstrates that Papanek's interpretation of design as a tool for social transformation is as relevant as ever and continues to shape debate on social design, critical design, and design thinking.
Link︎︎︎